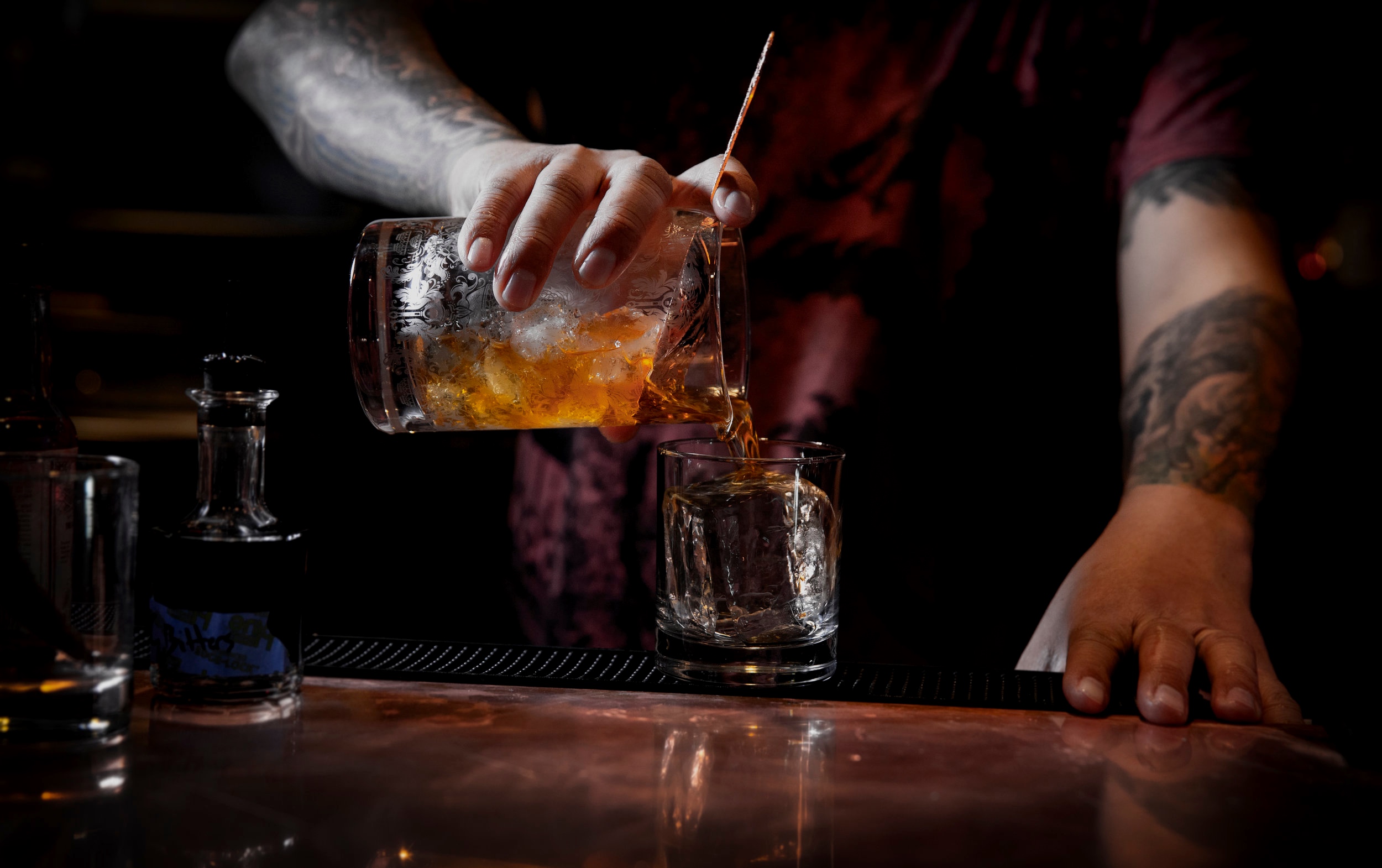 the game DC
2411 18th street nw, Washington, DC
Your neighborhood sports bar. Reimagined.
bring FRIENDS. GET IN THE GAME,
The Game DC is located in the Adams Morgan neighborhood of Washington, DC. A modern take on your local sports bar, The Game DC serves familiar food at affordable prices with a family friendly environment.
Sample our dual-concept, featuring a Filipino menu but still being able to enjoy traditional pub food. This combined with creative cocktails, rotational draught, and a European wine selection. Enjoy our range of 6 draft and over 20 bottled beers, more than 30 whiskeys, a boiler-maker menu, and featured shooters.
We are open 6 days a week from 5pm till close
Location
2411 18th Street NW
Washington, DC 20009
Phone
(202) 846-1952
Hours
M/W/Th/Fri 5p–1a
Sat 12p–1a
Sun 12p –12a
Tuesday Closed
Gambas Al Ajillo (13)
shrimp, garlic, chili oil, lemon, served with ciabatta
Slam Dunk Chili and Chips (9)
ground beef, dark beer, spices, tomato, peppers, sour cream, jack and cheddar, tortilla chips
Game Day Nachos (11)
spiced béchamel, pinto beans, sour cream, jalapeño, tomatoes, onions add-ons bbq chicken 5/ grilled pork belly 6/ chili 4/ garlic shrimp 8/fatty beef brisket 7
Wings
mild buffalo, spicy buffalo, Pinoy BBQ, adobo served with bleu cheese/ranch dressing and crudité 6 Wings (10)/ 12 Wings (18)/ 24 Wings (32)
Chicken Fingers (9)
fried chicken fingers served with honey mustard or Pinoy bbq
Arugula Salad (9)
arugula, extra virgin olive oil, lemon, shaved Parmigiano Reggiano add-ons bbq chicken 5/ grilled pork belly 6/ garlic shrimp 8
Jicama Salad (9)
jicama, mixed greens, orange segments, cherry tomatoes, red onions, seasonal vinaigrette add-ons bbq chicken 5/ grilled pork belly 6/ garlic shrimp 8
SANDWICHES
served with fries or house salad
Pulled Pork Sandwich (14)
kalua pork, Pinoy bbq sauce, Asian slaw
Chicken Sandwich (14)
fried chicken, chicken liver aioli, special sauce, arugula, cherry tomatoes
Chopped Asian Brisket Sandwich (17)
braised fatty beef brisket, Asian slaw
All-American Burger (15)
Creekstone beef, bacon, American and cheddar, arugula, special sauce
Pacman Knock Out Burger (18)
Creekstone beef, spicy sisig, runny egg, chicken liver aioli
Burger your way (11)
Arugula 0, special sauce 0, mayo 0, mustard 0 American cheese 1, cheddar cheese 1, bleu cheese 1, sauteed mushrooms 1, grilled onions 1, cherry tomatoes 1, Neuske bacon 2, runny egg 2, dark beer chili 2, extra patty 4, bbq chicken 5, grilled pork belly 6, fatty beef brisket 7, garlic shrimp 8
FILIPINO SPECIALTIES
STARTERS
Lumpiang Shanghai (9)
pork and mushroom spring rolls with sweet mango-chili vinegar
Lumpiang Gulay (9)
vegetable spring rolls with spicy vinegar
Tokwa (8)
fried tofu, onions, spicy soy-vinegar -add crispy pork belly 4
Spicy Sizzling Sisig (15)
grilled pig ears, crispy pork belly, chicken liver aioli, soy seasoning, labuyo pepper -add-ons egg 2/ steamed rice 3/ garlic fried rice 4
Pinoy BBQ Hot and Cold Bowl (16)
grilled pork belly or chicken, green mango, tomato, onions, eggplant, shrimp paste, rice
Splash Brother Bowl (22)
pan-seared salmon, curry, ginger, coconut milk, mango, peppers, rice
Vegan Bowl (14)
Pinoy bbq-glazed zucchini, eggplant, cremini, onions, peppers, rice
Beef Pares (17)
Braised fatty beef brisket, garlic fried rice, and side of beef broth
FAMILY STYLE
Good for 2-4 people
Vegan Pansit (18)
crispy tofu, vegetables, soy sauce, mushroom stock, cornstarch noodles
Jo-Jo's Pansit (22)
crispy pork belly, vegetables, beef stock, fish sauce, soy sauce, cornstarch noodles
Binagoongan Fried Rice (22)
shrimp paste, crispy pork belly, sriracha, atchara, mango, tomato, runny egg, rice
Served Monday-Friday from 5-7pm. Select food specials also available.
$

13
Winter is Here
Macchu Pisco, spiced pomegranate, Q ginger beer, lemon, thyme
$

13
I Love My BBC (Bacon, Bourbon, Chocolate)
Bacon Fat-Washed Bulleit Bourbon, orange-maple syrup, chocolate bitters
$

12
Manhattan
Rittenhouse Rye, Cocchi di Torino, Angostura bitters
$

12
Paloma
Altos Plata Tequila, Q Grapefruit Soda, lime, salt
$

11
White Russian
Smirnoff Vodka, Kahlua, cream
$

16
Weng Weng (Filipino Classic)
Bourbon, Brandy, Rum, Tequila, Gin, Vodka, Pineapple, Orange, Grenadine
$

13
Rizal
Beefeater Gin, Spiced Guavamansi Soda, Lime
$

12
Don Quixote
Don Q Cristal Rum, Appleton Estate 12yr Rum, Mango-Pandan Syrup, Lime
$

13
Godfather
Scotch and Luxardo Amaretto
$

9
Black Velvet
Stout and Sparkling Wine
We also serve 12 rotational draughts . Price varies based on seasonal selection.
$

7
San Mig Light Lager
Philippines, 5.0%ABV
$

6
Bud Light
USA, 5.0%ABV,
$

7
San Miguel Pale Pilsen
Philippines, 5.0%ABV
$

5
Tecate Lager
Mexico, 4.5%ABV
$

7
Bold Rock Virginia Apple Cider
VA, 4.7%ABV
$

13
Dubuisson, Peche Mel
Belgium, 8.5%ABV
$

9
3 Stars Limited Edition Sour
DC, (16oz)
$

8
Stiegl Grapefruit Radler
Austria, 2.0%ABV, (16oz)
$

7
Great Lakes Conway Irish Ale
OH, 6.5%ABV
$

7
San Miguel Dark Lager
Philippines, 5.0%ABV
$

8
Red Horse Strong Beer
Philippines, 8.0%ABV
$

9
3 Stars, Southern Belle, Imperial Brown Ale, made with pecans
DC, 8.7%ABV
$

10
Solace Partly Cloudy IPA
VA, 7.5%ABV, (16oz)
$

7
Lagunitas A Little Sumpin Sumpin IPA
CA, 7.5%ABV
$

8 /

$

32
Sparkling, Salveto, Cricova, Moldova, NV
Blend of sauvignon blanc, pinot noir, and chardonnay. Creamy vanilla and fruit.
$

9 /

$

36
Verdejo, Egeo, Rueda, Spain, '16
60-year-old vines, creamy guava, crisp
$

10 /

$

40
Sauvignon Blanc, Mokoroa, Marlborough, New Zealand, '17
Elderflower, grapefruit, mineral, long finish
$

9 /

$

36
Dry Muscat, Legado del Moncayo, Spain, '17
Aromatic, mandarine, orange blossoms, very dry
$

11 /

$

44
Pinot Noir, Fairfax Wine Company, CA, '17
Light bodied, cherries, cranberries, silky
$

10 /

$

40
Garnacha, Acentor, Calatayud, Spain, '16
Medium-bodied, juicy, spice cabinet, soft tannins
$

9 /

$

36
Bobal, Bovale, Utiel-Requena, Spain, '15
Old vines, vibrant, black cherries, raspberries, sexy
$

12 /

$

48
Tempranillo, Finca La Mata, Ribera del Duero, Spain, '16
Full bodied, red fruit, tarragon, marjoram, long finish
Host an event at The Game Sports Pub
If you're planning a party, business meeting, or any other special gathering, we'd love to help make it special. Drop us a note below with the details and we'll reach out to confirm. Big game coming up? View upcoming events and specials.
Thanks for choosing The Game DC for your special event. Please provide the info below to get started.
Note, your event is not booked until we check availability and confirm your reservation via email or phone.
Feel free to call us at (202) 846-1952 if you have questions or a special request.